"The Only Limit Is Your Own Ambition"
"The more I study, the more I'm inspired and I find Jason Vale infectious, he's a fabulous personality and a great sense of humour."
Mairi Ferguson
DISCOVER THE JUICE MASTER CLASS
It's time to see what learning with us can do for you...
The Juice Master Class is an exciting video-based e-learning course, designed cover all aspect of juicing and Jason Vale's philosophies on health and disease, in an energetic and engaging way.  The Juice Master Class will equip you the knowledge and tools to become an active advocate for juicing, enabling you to confidently communicate the benefits of juicing with others.
8 Reasons To Study With Jason Vale
The Juice Master Class, takes you on an informative journey, explaining in depth the benefits of juicing as well as sharing some of Jason's key principles such as the Goldfish Bowl and it also exploring themes such as the issues with Big Pharma and what to eat for a healthy life after juicing. The Juice Master Class is designed to provide you with a wealth of information and to show you how to perform your own juicy workshop and pass this information on to others.
Jason Vale – also known as "the Juice Master" – is a man on a mission to "juice the world!" He is the best-selling author of 16 books on health, addiction, and juicing; nine number 1 iOS and Android apps; and the groundbreaking, feature-length documentary SuperJuiceMe!
Jason's aim is to really 'juice' the world – in every sense of the world – and to make a juicer and a blender as common on every kitchen work surface as a toaster and a kettle.
Learn more about Jason at www.jasonvaleofficial.com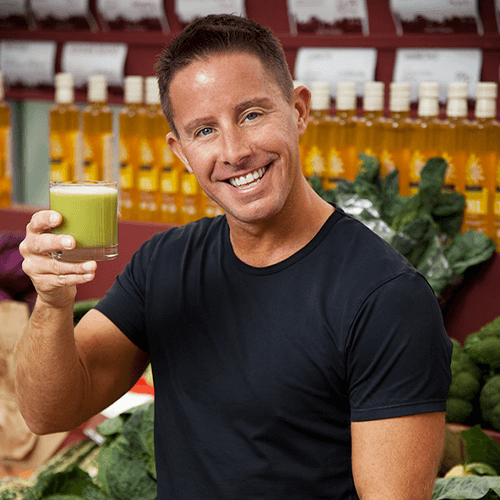 Make A Juicy Difference
Join thousands of people from around the world who have already studied with Juice Master and gone on to use their deeper knowledge of juicing, nutrition & health, to not only help themselves but also enrich the lives of their families, friends, and wider communities.
"If you don't look after your body you'll have nowhere to live!"